Lately every phone we've seen launch or leaked has had a quad-core processor in it, well the high-end devices anyways. The most common ones have been the Tegra 3 and the Snapdragon S4 Pro, unless we're talking Samsung then it's the Exynos 4412. The processor's that are battling today don't include the 1.6GHz Exynos 4412 in the Galaxy Note 2, and the 1.7GHz Tegra 3+ in the HTC One X+, neither device is currently available in the US yet.
Phone Arena put together a nice video having these four processors battle it out to see who's the best. They used the LG Optimus G with the Snapdragon S4 Pro, Samsung Galaxy S3 with the Exynos 4412 processor, LG Optimus 4X HD with the Tegra 3 processor, and Huawei Ascend D Quad XL with their home baked Huawei K3V2 processor. The results weren't all that surprising except the Huawei processor did the best in the graphics, and of course the Exynos 4412 was the one that did well in all categories.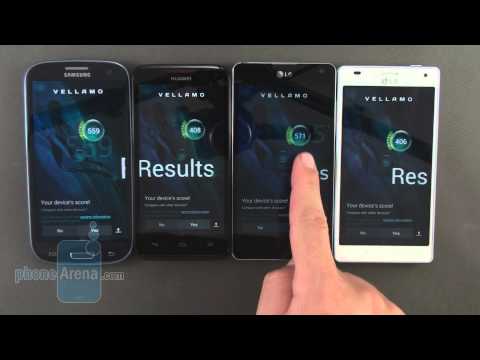 Do you have a device with a quad-core processor? Which one and which processor? How does it work for you, does your phone get warm at times, does it have less than stellar battery life, does it slow down sometimes? Let us know in the comments.
Source: Phone Arena
Category: Android News
I've been a huge fan of Android since the OG Motorola Droid hit back in 2009 on Verizon, since then I have gone on to own some of the best devices we've seen including the HTC EVO 4G, Samsung Galaxy Nexus, Nexus 7, Nexus 4 and the Samsung Galaxy S3. I also have a passion for writing about anything having to do with Android.