Another week, another podcast from your friends here at Android Headlines, we hope that you're enjoying the new look site and we welcome your feedback on everything and everything! This week on the Podcast, we had plenty of things to talk about and Google has been the butt of much it! There's been a lot happening this past week and we sat down with the gang – Alexander Maxham, Christina Gardner, Chris Yackulic and myself, Tom Dawson to shoot the shit on the week in Android.
For the first time in a long while we had a technical issue free podcast and had a good time talking over the past week's happening. We touched base on the crazy new game from the Niantic Project: Ingress and took a closer look at why Samsung are looking to get a look in on the deal between HTC and Apple deal that shook the industry last week and why they should be more than a little worried when it comes to how much HTC might be paying to license the very patents that Apple used against them in court.
After that it was time to hit the biggest happenings of the week with the Google Wireless news that we should be expecting some time in the future, perhaps as early as next year. Then, it was time to deal with the inevitable that is the launch of the new Nexus launch of last week and while our own Alexander Maxham was lucky enough to get his hands on a Nexus 4 – expect his review any day now – a lot of folks were left out in the cold without a Nexus 4 to keep them warm in the night. Chris had a whole bunch to say on the subject and sure let Google have it when it comes to how poorly they handled the launch of it all. Watch the show below and let us know what you thought about how Google handled it all!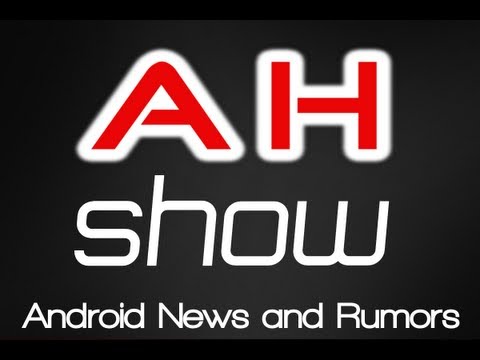 Category: Android News, Android Podcast
For years now I've had a heavy interest in technology, I grew up with 8-bit computers and gaming consoles and have been using Linux for years now. Android saved me from the boredom of iOS years ago and I've loved every minute of it. As a big reader and writer nothing pleases me more than to write about the exciting world of Android and technology as a whole.